Current Events and Contests:
Elementary School – 
New dates for the Annual Storybook Poster Contest: October 18, 2016 – November 10, 2016. Check with your elementary school, library or community center in the San Ramon Valley for story information and official entry form.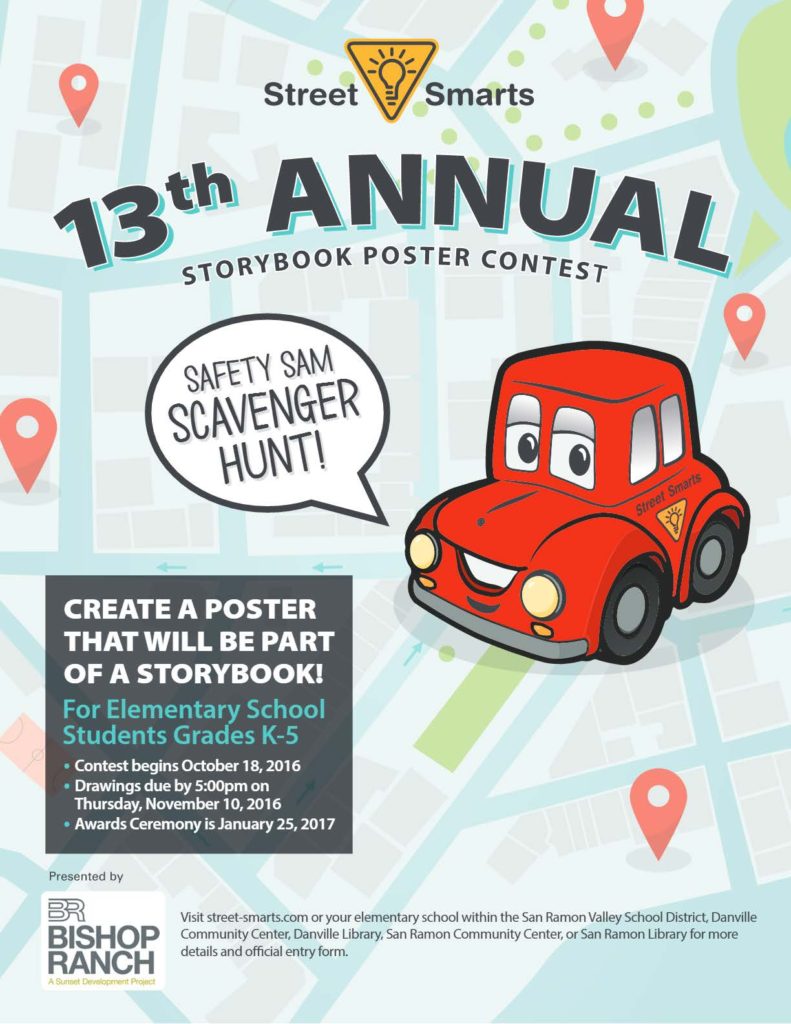 High School – 
CHP "Start Smart" Teen Driver Safety Class scheduled for Tuesday, November 15, 2016 at California High School. See flyer below. To register your teen, visit http://chp-bayarea.eventbrite.com and choose the date and location from the list.