Start Smart Program for new and soon to be driving teenagers!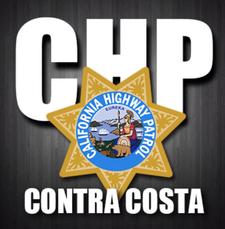 Please join San
Ramon Valley Street Smarts on Tuesday, May 9, 2017 – 7 p.m. – 9 p.m. at San Ramon Valley High School Performing Arts Center for the California Highway Patrol (CHP) "Start Smart" program, sponsored by State Farm®.
Start Smart is a two-hour driver safety education class delivered by the CHP to new and future teenage drivers and their parents/legal guardians. At the event, CHP officers speak directly to the audience through candid conversations by discussing collision factors associated with teen drivers, collision avoidance techniques, aspects of distracted driving, driver/parent responsibilities and what precautions they all need to stay safe.
At least one parent must attend with their teen. (Note: The presentation contains graphic "accident" images, which are unsuitable for children under 15 years old.)
See flyer below for additional details! Door prize drawing for auto safety items! 
Doors open at 6:00pm for "Texting while Driving" simulator until 6:45pm. Presentation is from 7:00pm – 9:00pm. Please arrive on-time. Late arrivals will not be accommodated.
This event is free and open to teens/parents in the San Ramon Valley and surrounding communities. To register your teen, visit http://chp-bayarea.eventbrite.com and choose the date and location from the list.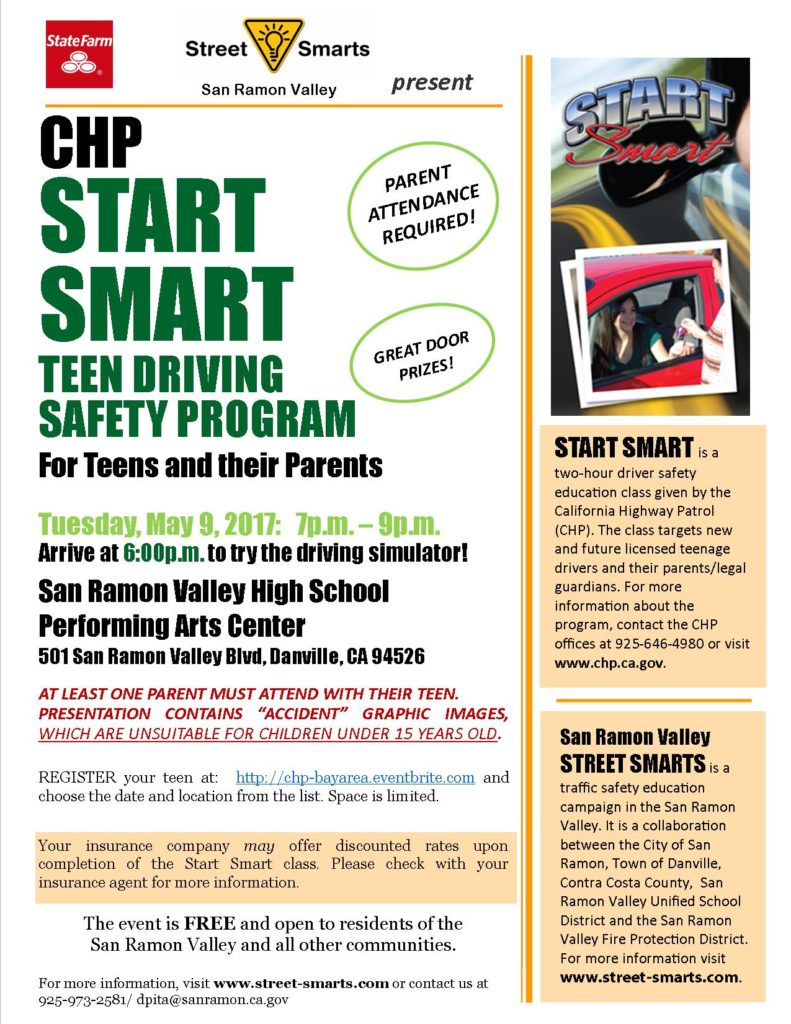 Please view  State Farm's latest  Teen driver safety report that includes useful information regarding teen attitudes and behaviors when it comes to the use of smart phones while driving.
Want to learn more about driving safety?
Check out these links:
http://facesofdrunkdriving.com/
http://teensdrivingsmart.com/statistics/
http://www.youthforroadsafety.org/
http://www.enddd.org/
http://www.itcanwait.com/
http://www.madd.org/
http://www.distraction.gov/
http://www.driveithome.org
Interested in greener (and let's be honest, much cooler) modes of transportation?
Give these links a click:
http://www.youtube.com/watch?v=MJ17szvj1gk#t=232
http://www.streetfilms.org/
http://sftweed.com/
http://www.copenhagencyclechic.com/
http://bicycledesign.net/
http://bicycletutor.com/
http://www.ecovelo.info/
http://www.vitalmtb.com/
http://www.bikehacks.com/bikehacks/
http://epicureancyclist.com/
http://citygirlrides.blogspot.com/