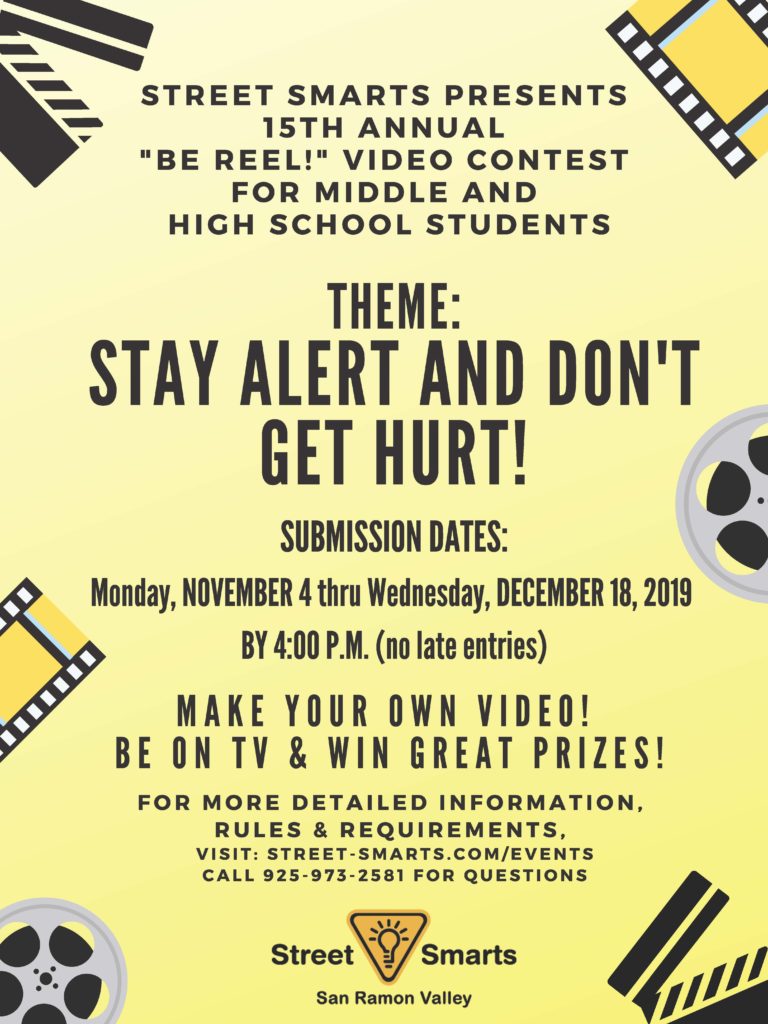 The Street Smarts "Be Reel" Video Contest gives San Ramon Valley students the opportunity to showcase their knowledge of traffic safety by producing public service announcements (PSAs) that educate their friends, family, and community. As a component of the Street Smarts Program, the contest aims to raise awareness about traffic safety issues to both the students participating in the contest and those who see their work.
We are inviting both middle school and high school students to participate. We will have a separate contest for each grade level: Grades 6 – 8 and Grades 9 – 12, and entries will be judged and awarded separately.
Participants, who can be individuals or a group of up to four students, can win prizes by creating a 60-second (or shorter) PSA on a specific traffic safety theme.
Important Dates Video Submission Dates: Monday, November 4, 2019 – Wednesday, December 18, 2019 by 4:00 p.m. uploaded to: 2019/20 BeReel! Video Contest Video Contest 2019-20
Awards Ceremony: Date and location to be announced soon!